About Us
Growing Practices for a Healthier World
We're on a mission to help 1 Billion people solve their health challenges naturally - Without unnecessary medications and surgery.
The Impact of a Broken Healthcare Industry
The current healthcare system is broken with layers of dysfunction that cripple (no pun intended) the $30B physical therapy industry and the patients it should be relieving. When people experience pain in their body, invasive treatments like addictive medications and surgery are often recommended well before conservative methods - even when they can produce better, faster outcomes at a lower cost.
How We're Making A Difference
Breakthrough is leading a movement to help people in pain get back to normal naturally - without pharmaceuticals or dangerous and unnecessary surgeries - by empowering physical therapy private practices. As the leaders in PT private practice business growth, Breakthrough educates people in a practice's community about the power of physical therapy, gives the practice the tools it needs to serve more patients, and, ultimately, drives business growth for these small businesses that genuinely care about making people better.
Our software helps automate the process of attracting patients, managing them and converting them. It provides consistent new patient flow with guaranteed results and ends reliance on physician referrals. Our industry-leading business training and coaching provide tailored solutions in marketing, finance, and practice management, so PTs can grow the practice that will allow them to serve more patients.
Breakthrough and our community of pioneering PT private practice owners are united by the purpose of helping people in pain get back to normal naturally through Physical Therapy instead of unnecessary pain medication or surgery.
Hear From Our Customers
Our Mission
"

To Help People In Pain Get Back To Normal Naturally.

"
How It Started
Our History
Breakthrough began when our CEO, Carl, was working at Tesla. After a life-changingly positive experience with Physical Therapy, he knew he wanted to do something bigger and better for that industry - but he didn't know what. So he interviewed over 300 physical therapy private practice owners. And uncovered more about the biggest problem areas plaguing these businesses than many of the small businesses knew themselves.
After one particularly successful endeavor, Carl left Tesla and began to build the company he always wished he&d worked for - a company built on freedom and trust that listened closely to the customer. And because he worked at Tesla, he also brought to the table a desire to make big, important changes to the world.
Chad & Carl
Meet Our Founders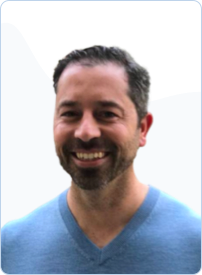 Chad Madden
The PT & Marketing Expert Co-Founder
Chad Madden is the Founder of Madden Physical Therapy in Harrisburg, Pennsylvania. He is the author of 3 Books: Pain Free Motion™ for Your Lower Back: Relief without Medications, Injections and Surgery; Killer Marketing Secrets; Back to Normal. Chad is also the co-founder Breakthrough PT Marketing and is the most sought after marketing expert in Private Practice PT.
On September 2, 2003, he opened Madden Physical Therapy with a total staff of one receptionist…in a 2,000 square foot clinic on Prince Street. His oldest son was born 3 days later on September 5th…(Good timing!)
Chad has his Master's Degree in Physical Therapy at College Misericordia in Dallas, PA (outside of Wilkes-Barre).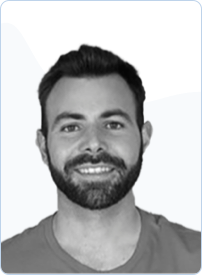 Carl Mattiola
The Technical Guru Co-Founder
Carl is the former Head of Online Sales for Tesla Motors where he helped them go from $625,000/week to $60,000,000/week in online sales.
In 2013, he took his decade of Silicon Valley experience and co-founded Breakthrough PT Marketing with the mission to help people in pain get back to normal naturally without pharmaceuticals, injections, or dangerous and unnecessary surgeries.
He believes physical therapy is the best solution for providing the care needed to help people who are suffering get back to living a normal, pain-free life.
The Breakthrough platform he created is already transforming communities across the world.
Passionate and purpose driven
DSTMAMD with a bias toward action
Courageous, relentless pursuit in spite of failure.
Problem Solver - "Never Can't, Always "How Can We"Own The Results Self-Motivated
Own the Results
Self-Motivated
Humble: Express Vulnerability, Admit Mistakes & Weaknesses
Self-Aware and Relentless Self-Improvement
Always Learning: Curious and Committed to Personal and Professional Growth
Team First - Success Of Team > Individual Goals
Empathetic | Care About People
Be Real - Authentic & Direct - Courage to Speak Mind & Own It.
Positive, Infectious, and Fun
We Make It Happen
Our Culture
If you ask anyone on our team what the best thing about Breakthrough is you'll get the same answer. The people. When I started this company I was sick of the typical Bay Area grind and vowed to create a company where I'd love to work. I wanted to create a place where people could be themselves. Where people could connect with a real purpose and have a role in affecting it. And where people could live life the way they want to. In doing that we stumbled onto our biggest asset, which is our team and culture.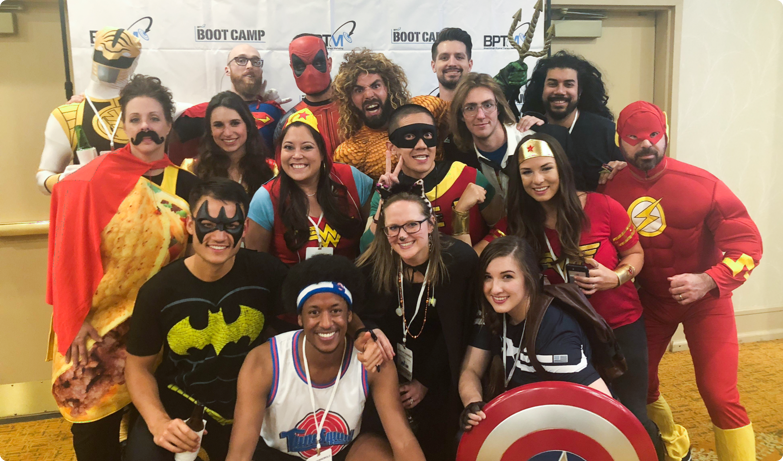 We've attracted amazing and insanely smart people from all over the map who care deeply about our purpose. We have people who come from epic companies (like Tesla, Salesforce, and Microsoft) and people who achieve great things outside of work (Ultra marathon runners, motocross racers, and an Olympic wrestler). Although we're remote, we're closer with one another than anywhere else I've worked. The team loves the culture and works hard to live the values and protect it as we scale.