Careers At Breakthrough
We're Making A Difference
Our mission is to help people in pain get back to normal naturally (instead of overusing pharmaceuticals or getting unnecessary surgery). We've helped over 100,000 people and we're looking for more team members to help us in our journey toward helping 1 billion.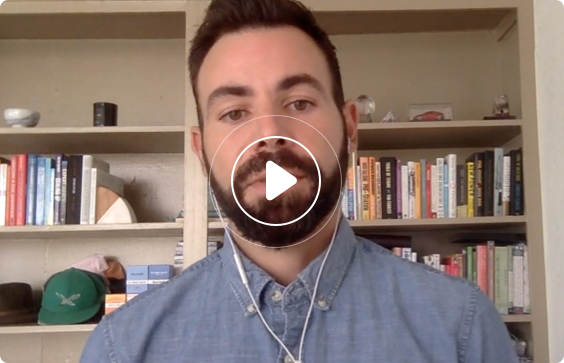 Since we opened in 2014, we've steadily grown and continued to build our loyal customer base, which speaks to how enthusiastic we are for the future! We believe our employees are the fuel that drives our business, so we treat each person like a valuable part of the team.
Does This Describe you?
If so please take a look at our open positions below and apply today!
Creative
You get stuff done and do so with minimal direction, doing a lot of your own research to find the best way to solve the problem at hand.
Organized
You are HIGHLY organized and know how to prioritize tasks. You like checklist and getting stuff done.
Goal Oriented
You know metrics & thrive off hitting goals.
Motivated
You take fast action and know how to create processes AND follow processes.
Fun
You have a great sense of humor and often communicate using gifs.
Dynamic
You get stuff done and do so with minimal direction, doing a lot of your own research to find the best way to solve the problem at hand.
What makes us tick
Our Values
Passionate and purpose driven
DSTMAMD with a bias toward action
Courageous, relentless pursuit in spite of failure.
Problem Solver - "Never Can't, Always "How Can We"Own The Results Self-Motivated
Own the Results
Self-Motivated
Humble: Express Vulnerability, Admit Mistakes & Weaknesses
Self-Aware and Relentless Self-Improvement
Always Learning: Curious and
Team First - Success Of Team > Individual Goals
Empathetic | Care About People
Be Real - Authentic & Direct - Courage to Speak Mind & Own It.
Positive, Infectious, and Fun
As an employee, I have complete trust in my team, our leadership, and am constantly wowed by my co-workers and what they are capable of.
Jordana Knoblauch
Customer Success Manager
I have never felt as trusted and empowered at a company as I do at Breakthrough. I'm empowered to propose and carry out new initiatives and trusted to manage my own time.
Abbe Klein
Partner Sales
Benefits of working with us
Benefits & Perks

Robust Healthcare
Breakthrough team members enjoy a robust health care program with a variety of options so you can take care of yourself, partner and family as needed.

Unlimited Vacation Days
We recognize the hard work of our employees. We also recongize that, in order to live a well-balanced life, we all need time off. For that reason we offer an unlimted vacation policy.

401K with Match
Breakthrough offer team member a rich 401k matching program that rivals most high-growth startups.

Fully Remote
We don't have an office (and never have). We care about your results and impact on the business and want our team to live and work wherever they want.

Paid Parental Leave
We offer paid parental leave for both primary and non-primary caregivers.

Remote office Reimbursment
We offer a monthly reimbursment for remote offices and co-work space.