Fuel Practice Growth With The Right Plan
Get consistent results and revenue from your marketing (guaranteed) with one all-in-one solution.
Pro
What you get
6 Done For You (DFY) Nurtures
Landing Page Builder
CRM/Lead Management
Email Automation
Two-Way Texting
ROI Guarantee
And So Much More...
Premium
All Of "Pro" plus
30+ DFY Nurture Campaigns
Advanced Reports
1:1 Dedicated Support
Full Course Access
Online Advertising Options
Certifications
And So Much More...
Attract
Done For You Cold Market Campaigns
3
Advanced
Done For You Nurture Campaigns
6
30+
Convert
Call Tracking
1 Number
Multiple numbers
Support
Dedicated Success Manager
Training
Breakthrough Live
Limited
Full
Advertising
Meta Ads Management
Available Add On
Google Ads Management
Available Add On
Attract
Done For You Cold Market Campaigns
Pre-written and optimized end-to-end marketing campaigns(emails, landing pages, text messages)
Done For You Nurture Campaigns
Pre-written and optimized emails & texts that are automatically set up and sent to new and past patients to increase engagement and increase visits.
Campaign Builder
Allows you to easily create a marketing calendar, landing page, emails and more in 15-minutes orless. All from one easy to use form.
Landing Page Builder
Landing page templates designed to educate and convert more patients with proven direct responsive layouts.
Convert
CRM & Lead Management
Now your team can effortlessly track leads from all of your marketing campaigns & your entire past patient list, in one system.
Two-Way Texting
Send and receive text messages right from the platform. Book more appointments by instantly connecting with patients.
Email Automation
Emails are automatically sent after a form is submitted to increase show rates.
Email Nurture
Done-for-you email sequences that educate and convert leads and past patients.
Email Builder
Create your own emails with an easy builder.
Call Tracking
Easily track and listen to incoming phone call recordings.
Measure
ROI Intelligence
Automated reporting that shows the revenue return from your marketing.
Benchmark Reporting
See how your practice compares with other practices.
Accountability Reporting
Easily monitor and track the performance of your team.
Ad Tracking
See the performance of your online advertising campaigns (Meta & Google).
ROI Guarantee
Breakthrough guarantees that your practice will make a revenue minimum equal or greater than the cost of the monthly recurring fee.
Support
Email & Phone Support
Contact the Breakthrough support team by email or phone.
Help Center
Dozens of tutorials and how-to videos.
1:1 Onboarding
White-glove service to train you and your staff.
Dedicated Success Manager
1:1 QBRs
Quarterly business reviews to discuss program performance and the overall health and success of your practice.
Training
Patient Demand Course
Robust training on direct to consumer marketing best practices. Understand proven systems to market your practice in a way that generates consistent return.
Breakthrough Live
Unpack your biggest practice growth challenges with other practice leaders who are going through the same thing. Meet with industry experts for valuable learnings you can take back to your clinic.
Certifications
Clinical Director Certification, Workshop Certification and much more.
Advertising
Meta Ads Management
Fully managed Facebook & Instgram advertising (ad design, copywriting landing page testing and more).
Google Ads Management
Fully managed google search advertising to drive more patients to your practice.
An All-In-One Patient Demand Platform
Combine the best of dozens of platforms in one easy to use solution...built for Private Practice Physical Therapists and Chiropractors.
Replaces
Features
These Tools Cost
Patient Engagement Software
$500 / month
Email Marketing
$59 / month
Two-Way Texting
$97 / month
Cold Market Funnels
$297 / month
Landing Pages
$97 / month
Call Tracking
$45 / month
CRM / Lead Management
$99 / month
Marketing Analytics
$199 / month
Digital Marketer
$5000 / month
Practice Growth Courses
$5000 / course
Educational Conferences
$1000 / conference
PT & Chiro Industry Expertise
Not Included
Total
Over $80,000 per year
All-in-one for a
fraction of the cost.
Breakthrough's Customers Are Doubling Visits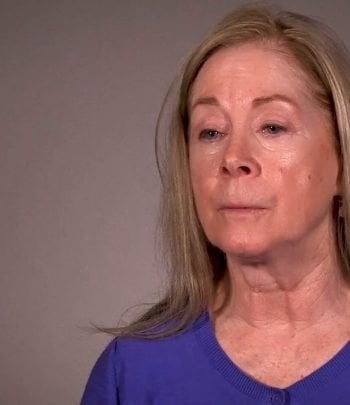 With only 4 months of Growth X, we were up 10% in new patient referrals.
Kristie Kava,
Oakland Physical Therapy PC
The fact that we don't ebb and flow…we don't really have those slow times. That's been a weight off of my shoulders.
Dan Neff,
Neff Physical Therapy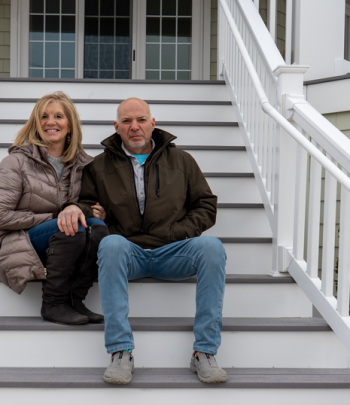 Within 1 year's time, the offer we received was doubled because of our marketing efforts that we learned.
Cathy & Joe Scarpitto,
ProCare Physical Therapy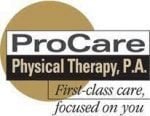 Frequently Asked Questions
Do you offer any sort of guarantee?
Unlike most marketing companies, who do not stand by their results, Breakthrough offers a revenue guarantee. Breakthrough guarantees that your practice will make a revenue minimum equal or greater than the cost of the monthly recurring fee. What does this mean… you're guaranteed to make a return on your investment. Zero risk.
Is my practice a good fit?
If you are a private pratcie physical therapist, chiropractor, podiatrist, or functional medicine practicitionar then Breakthrough could be your partner in practice growth. If any of these are true then your practice is a great fit. You're serious about increasing revenue and willing to invest in that growth. You're looking to open a new location or expand. You're looking to market directly to the consumer and consistently grow beyond physician or hospital referrals.