Resource Taxonomy:
Case Studies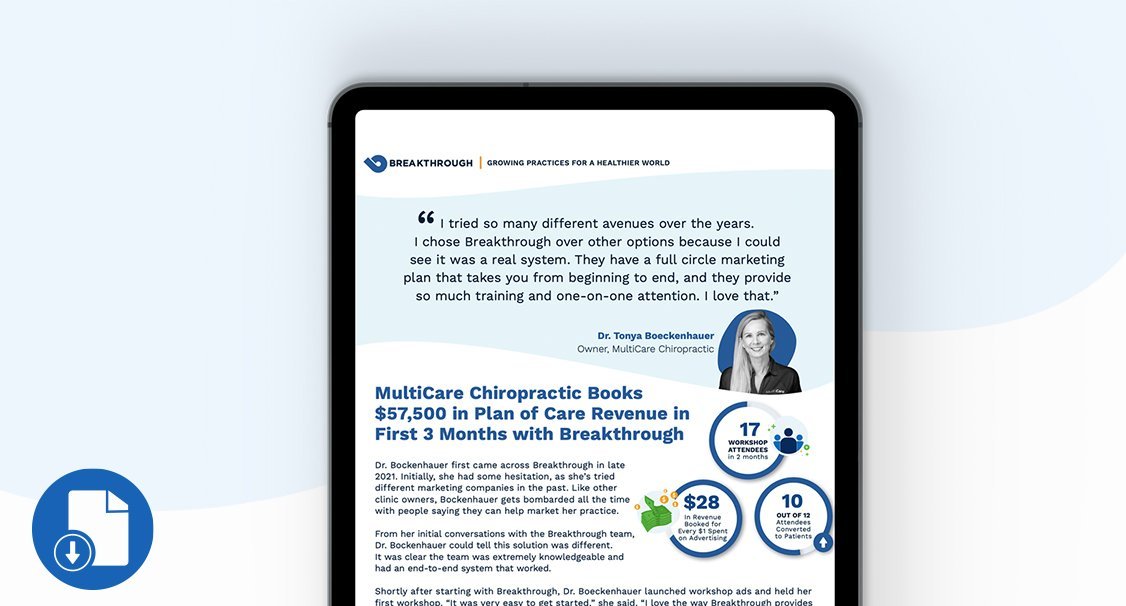 Shortly after starting with Breakthrough, Dr. Boeckenhauer launched workshop ads and held her
first workshop which generated $45K.
Neff PT successfully tapped into a valuable new patient market by kickstarting a Neuropathy Program with Breakthrough. The program enables Neff PT to diversify its payer mix and generate 181% more revenue per patient.
See how this private practice generated 70+ POC in one weekend using a simple marketing campaign.