If you're reading this, then the chances are that you're either a physical therapy private practice owner trying to wear ALL hats or the single marketing person in a practice that's trying to get new ideas…but you have one burning problem around solving the physical therapy marketing mystery.
You want new and innovative ways to market your PT practice, get net new patients to convert into plans of care, and you want to grow the overall valuation of your practice…
You want:
consistent patient volume 
more direct access patients
more business from your past customers
If that's the case, then you're in for a treat.
In this article, you're going to find out some of the best ideas I've found over the years in physical therapy marketing for my practice.
Ideas which grew Madden PT 600% in 30 months. Ideas which 2X'd and 3X'd patient visits at practices like Ratner Center for Physical Therapy and Wellness and Altitude Physical Therapy. Through Breakthrough's work with hundreds of practices, we have a ton of data on what works and what doesn't.
We even have great podcast (video) episodes you can watch directly related to PT marketing including:

Why Do Physical Therapy Practices Need Marketing?
Now more than ever, physical therapists must take marketing into their own hands. 
Implementing the right physical therapy marketing ideas as part of your business strategy is key to remaining relevant in today's competitive market. This is new for many physical therapists. In the past, most businesses came from doctor referrals.
However, with a steep decline in referrals and increased hospital- and physician-owned clinics, physical therapists must now develop their own marketing strategies to build patient demand and grow their practices.
Today, more doctors and patients are turning to pain medication and surgery as the primary solutions, despite physical therapy proving more effective in many cases. Many patients don't even know that physical therapy is an option.
According to an APTA report, sixty-seven percent of nonusers and 62% of previous patients believe a referral is necessary to see a physical therapist. Taking a proactive approach to marketing helps educate patients about their options.
With the right marketing tools and tactics, you can significantly increase patient demand and drive new business. Let's look at what this entails with simple steps to build your client base, improve patients' lives, and boost your bottom line.
Source: Shutterstock
1. Leverage Email Marketing to Reactivate Past Patients
When considering the ideas to help with physical therapy marketing, we believe your past patient list is your most valuable asset. Previous satisfied clients are more likely to do business with you again and refer you to others.
This target audience will also be the most responsive to your communication since you already have a relationship with them. They're the perfect group to cross-sell your services, such as massage, nutrition, or small-group fitness. You can also treat them for different conditions than you previously treated them. If Sarah saw you for shoulder pain and later has back pain that needs addressing, you want her to think of you first. You can foster engagement and connection through email and offer them special offers.
Email marketing is the most cost-effective way to reach clients and boost revenue. Consider these best practices that can truly make or break your marketing efforts when starting out:
Offer Value
Recipients aren't going to open your emails unless there's something of value for them. These could be top tips to manage back pain, the best low-impact exercises, or stretches to do every morning. Focus your content on the readers' needs and aim to solve their problems.
Be Consistent
Decide when and how often you will send emails, and be consistent. For instance, if you choose a weekly newsletter, send it out on the same day each week. This will train your audience to look for your messages on that specific day.
Include a Call to Action
Try always to include one focused call to action (CTA) that you want recipients to take. Examples include registering for a workshop, watching a video, or scheduling an appointment. Ensure the link stands out from the rest of your copy, and again—give them only one CTA.
Measure Results
The only way to know what type of content is most successful is to measure open rates, click-through rates, and reply rates. You should also A/B test everything. Change one element at a time —the subject line, image, even the time you send the email—to see how it impacts your results.
Balance Value and Offers 
If you only send promotions, you'll burn out your patient list, so balance offers with educational content. Most of your messages should be strictly value-adding—meaning you're not asking for anything in return.
2. Use Two-Way Texting to Nurture Patient Leads
When choosing the best physical therapy marketing ideas, texting is an obvious option with numerous uses and a great return on investment (ROI). Consider these statistics:
Text messages have a 98% open rate and a 35% click-through rate




Within an hour, 95% of people will read a new text, and 91% will respond

The engagement rate for SMS marketing is six times higher than for email marketing

Approximately 90% of leads prefer a text to a phone call
Many practices already use texting to communicate with patients today. But this same tool can be a great way to follow up with and nurture new leads. For instance, if someone submits a web inquiry, you can follow up with an automated text and an email. This can help you reach new inquiries immediately and improve conversion rates, so leads don't fall through the cracks.
You can also let your patient leads know about workshops and promotions. When a new lead books an appointment, registers for a seminar, or signs up for an event, you can use two-way texting to confirm their attendance and send reminders.
Source: Breakthrough
3. Run Online Advertising Campaigns to Attract New Patients
Social media and digital channels offer various physical therapy marketing ideas and strategies. If you use them correctly, Facebook, Instagram, TikTok, and Google advertising are cost-effective channels to reach new and existing customers. These channels enable you to reach a specific target group and make it easy for viewers to engage with you.
Consider these best practices to get the most out of your social media and online advertising:
Identify a Specific Objective and Strategy for Every Ad Campaign
This might include getting your audience to sign up for a webinar, click on your website, or make an appointment via a booking landing page.
Target the Right Audience
Make sure you only target people in the geographic location you cater to. Then, consider other traits of your ideal target audience—such as age or occupation—to ensure your ads display to the correct people.
Lead with Patient Education
We have seen that campaigns work best based on a particular condition, such as shoulder or lower back pain. Highlight the pain point in your ad and direct them to a landing page that delivers more information.
Support Paid Campaigns with Organic Content 
Posting on social media platforms is one of the first things that comes to mind for many practices when they think of marketing ideas. However, it's not where we recommend prioritizing your time unless you enjoy it. Some of the biggest social platforms, such as Meta (which owns Facebook and Instagram), have changed their algorithms, so it's unlikely your followers will see the posts of business pages they follow.
Targeting specific audience groups through organic social is much more challenging than paying to advertise. We recommend posting about once a week on the organic social platforms you're advertising on. This way, if someone sees your ad and clicks on your page, they'll see you're active and can browse your content.
Leverage Video Content
Regardless of the platform, make sure to engage viewers with short videos. Video content has proven to be the best way to capture people's attention. Remember, you only have a few seconds to capture your viewers' attention—so keep videos short, to the point, and impactful. Use subtitles in your videos to help draw in scrollers who aren't watching with volume.
Include a CTA on the Landing Page That Presents a Solution
This could be an invitation to sign up for an educational workshop to learn about solutions for their problem or to book an initial evaluation. The key is that your ad and landing page focus on the patient and their problem in layperson's terms. The campaign (including the ad and landing page) should focus on the patient, not you and your practice.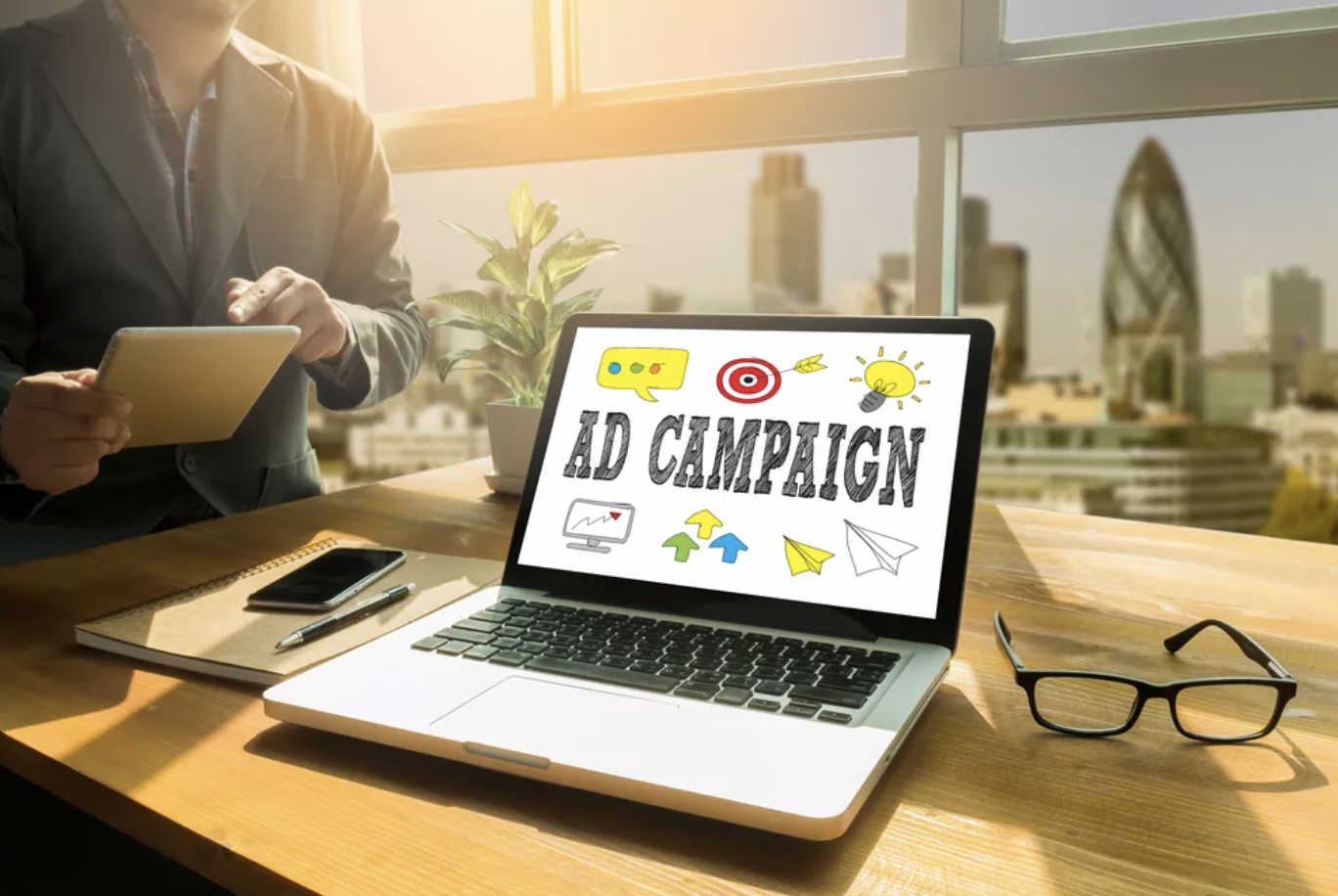 Source: Shutterstock
4. Follow SEO Best Practices for Better Online Visibility
Search engine optimization (SEO) is optimizing your online content for visibility on search engines like Google. Since more people than ever use online search engines to gain information—especially about medical and health topics—it's essential that your website stands out from competitors.
This is undoubtedly one of the more complicated physical therapy marketing ideas on the list. However, you can do a few small things to boost your SEO ranking.
On-Page Ranking Factors
To optimize every page of your website, make sure your page titles reflect what your content is about. Use one H1 heading per page—this helps Google understand the focus point of your content. In addition, make sure your content is helpful, informative, and unique. Never copy and paste someone else's article. Finally, include images throughout your website and blogs.
Keywords
Keywords are the exact words your customers will use to search for the type of service and content you offer. They are vital to include in your web pages and blog posts. These might include "physical therapists near me" or "best exercises for lower back pain." Free tools like Google Keyword Planner or Answer the Public can help you understand what keywords people search for; they can also offer great ideas for topics to focus on in your marketing content.
Publish High-Authority Content
You might think medical content is dry and uninspiring, but that couldn't be further from the truth. Get creative and produce engaging content such as blog posts, articles, checklists, white papers, and videos to reach and attract customers. These five types are popular and effective, mainly when maintained consistently.
5. Establish Partner Workshops for Additional Revenue Streams
Partnering with other providers and businesses is a fantastic way to boost referrals and promote the value of your services in your local market. The key is finding organizations or providers in your area with lookalike audiences matching your ideal patient profile. This is often one of the most overlooked physical therapy marketing ideas.
You likely already partner with service providers for referral sources. In addition, you can try partnering with non-physician providers such as massage therapists, chiropractors, acupuncturists, and mental health providers. You might be surprised at how often people visit numerous types of service providers. Through these relationships, you can be a referral source to them, which ensures long-term loyalty.
Additionally, connecting with community organizations, private businesses such as gyms and sports clubs, and educational institutions can open many doors and create strong relationships within your community. For instance, you could offer educational sessions on injury prevention or rehab practices.
Finally, partnering with local employers enables you to expand your reach by providing workers with wellness management and ergonomics training.
6. Launch Direct Mail Campaigns to Reach Your Community
When it comes to physical therapy marketing ideas, direct mail is probably one of the last strategies on your list. However, you shouldn't discount this method. We strongly believe in a market-message-media match: 
Consider your market

Tailor your message to suit them

Choose the best media outlet to reach this audience effectively
With direct mail, you can ensure the target group in your local area receives your marketing. In addition, middle-aged or older demographics are more inclined to read their mail, which is the target audience for most physical therapists.
Digital marketing is often found in pages cluttered with other ads. As a result, information is easily lost. In contrast, recipients can pin a physical pamphlet, letter, or brochure onto a refrigerator as a tangible reminder and information source.
Transform Your Practice and Your Bottom Line with Breakthrough
Now more than ever, physical therapists must take marketing into their own hands to build a successful practice. Launching and executing these physical therapy marketing ideas may seem overwhelming—but it doesn't have to be.
Breakthrough offers a complete, all-in-one patient demand platform that empowers practice owners and their staff through proven, top-performing marketing campaigns to attract new patients and reactivate past patients. Our comprehensive platform even offers prebuilt optimized campaigns—so you don't have to build anything from scratch.
Your team can effortlessly track leads from all your marketing campaigns and manage your information in one system. You can also send and receive text messages straight from the platform. This lets you quickly book more appointments with instant patient connections.
With intuitive reporting, notifications, and call tracking in a single hub, Breakthrough's Patient Demand Platform is designed to precisely deliver transparency, efficiency, and success for physical therapists.
The Breakthrough Team can provide a free PT marketing assessment of your practice to help you identify which PT marketing strategies could work best to help you achieve your unique practice goals.